The New Smøla Nest/Kuli nest:

It is some 3 kilometers away where a promising breeding attempt is under way...An elderly ringed male and a 6 years old female are present at this nest.

Camera has started and there is fresh dry straw in the nest bowl with activity since 26 Feb 2021
Eagle Cam - New WTE nest from Smøla, Norway since 2020 Season!
Lady Hawk posted last year:
New Smola White-tailed eagle cam on the island of Kuli. This nest has been here for many years but was abandoned until recently we have seen signs of eagle activity. There are two nests in this tree, the eagles have left one and built a new one a few meters away...
https://www.youtube.com/watch?v=npBS4e-XtAY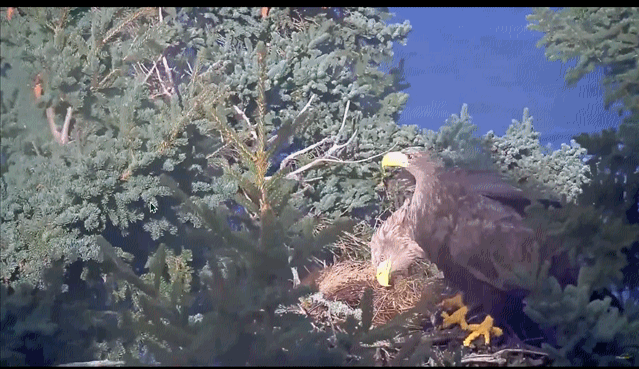 https://www.youtube.com/watch?v=G0fb1Z6BRcc